10 Best Pup Friendly Patios in Houston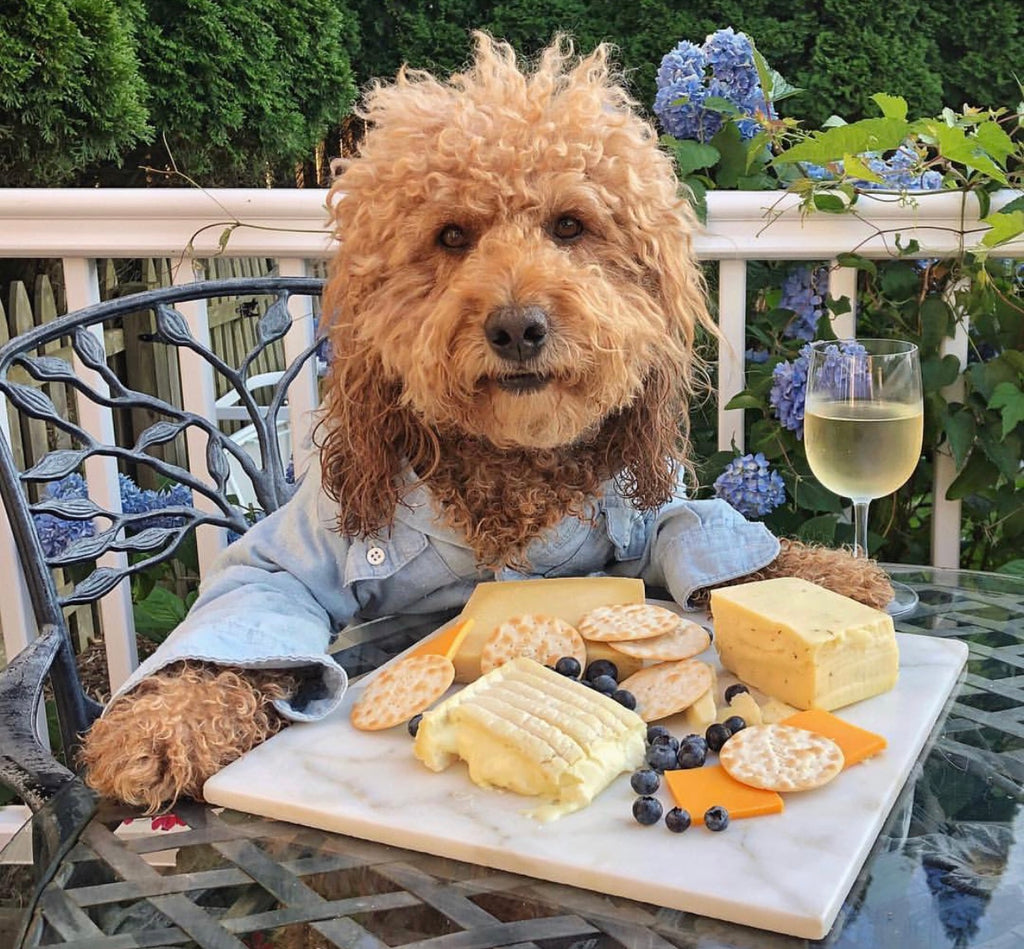 Who doesn't love a good patio? In Houston there is a very small window that the weather cooperates for the ideal patio situation, and right now we just happen to be in that window! With sports back on, it is so nice to be able to get together and socially distance ourselves with friends and pups and enjoy these glorious days. I'm a bit snobby when it comes to a good patio, so I have rounded up a few of my favs! @samsonthedood
a'Bouzy
https://www.abouzy.com/ @abouzyhtx
If you love bubbles, a'Bouzy is the place to be! It's one of those special places that you can go for your first drink of the night, or the next day after the "one more drink" you suggested turned into three. This River Oaks spot has a big (PUP FRIENDLY) patio, a bar that's always packed, and 1,000 different wines to choose from, including more than 250 types of Champs. They also have a fabulous menu, complimentary truffle popcorn and 25 cent oysters on Mondays! 
Down the Street
https://www.downthestreethouston.com/ @downthestreettx
My husband and I discovered Down the Street by accident one day when we lived in Cottage Grove. We were just walking our dogs one evening and literally stumbled on this adorable neighborhood bar with a big pooch friendly patio. To this day is still one of my favorite spots in town! 
Tiny Boxwoods
Nestled among tiny boxwoods in the middle of a River Oaks nursery, you will feel like you just stepped into a Nancy Meyers movie when you walk in to Tiny Boxwoods. Quaint, beautiful soace with great food, great coffee drinks + cocktails, delicious fresh baked chocolate chip cookies and dog friendly...what else could you ask for! 
Cottonwood
Great outdoor bar with Texas pub fare and occasion live music featuring craft cocktails and 42 beers on tap. Super laid back and always plenty of pups to pet! 
The Dunlavy
https://www.thedunlavy.com/
 @dunlavyhouston
Love this charming, gorgeous spot 
lit by 40+ chandeliers and set in the midst of Buffalo Bayou Park overlooking Lost Lake and the Buffalo Bayou. Breakfast and lunch served all day and a deck patio for your furry friends. Also available for private events. What a treat! 
This Montrose hideaway is the perfect getaway for the wanderlust soul! The beautiful historic building is filled with mementos from destinations around the world collected by the owner during his travels, in addition to a 6000 sq foot garden patio that welcomes pups! And y'all I cannot stress this enough...get the Vietnamese fries!!! Great food and libations round out this Houston establishment to make it a top patio year after year.
Postino
One of my tried and true go to spots is Postino. Not only does this lovely wine cafe have a fantastic and dog (and pig!) friendly patio, they have $5 (wine) before 5! And their bruschetta boards are TDF!!
Backstreet Cafe
A Houston staple, Backstreet is the OG of dog friendly patios with 35 years under it's belt. This award winning restaurant is 
famous for its Sunday brunch, complete with live Jazz, great food, and eye-opening cocktails! 
The wine and spirits program is well-known throughout the city and beyond for its depth and creativity, a perfect accompaniment to the menu.  
Their New Orleans-style patio under the spreading camphor tree in the midst of flowering shrubbery is legendary and often hosts the finest furiends in town! 
https://www.karbachbrewing.com/ @karbachpub
My favorite local brewery, Karbach Brewing Co., 
delivers a brewery experience unlike the others. The Karbach culinary team has created a menu of dynamic, world-class cuisine that just so happens to pair really freaking well with beer! Plus their huge patio accommodates more dogs and their people than any other patio in town! Check their website for fun events for you and your pooches throughout the year (Halloween is my fav!).
I discovered Studewood Cantine during Covid when I heard this new delicious Tex-mex spot was open for takeout and selling margs to go! Both were awesome, and now we're excited to finally be able to enjoy the patio with our pups!
Blair Erwin