The picture that started it all...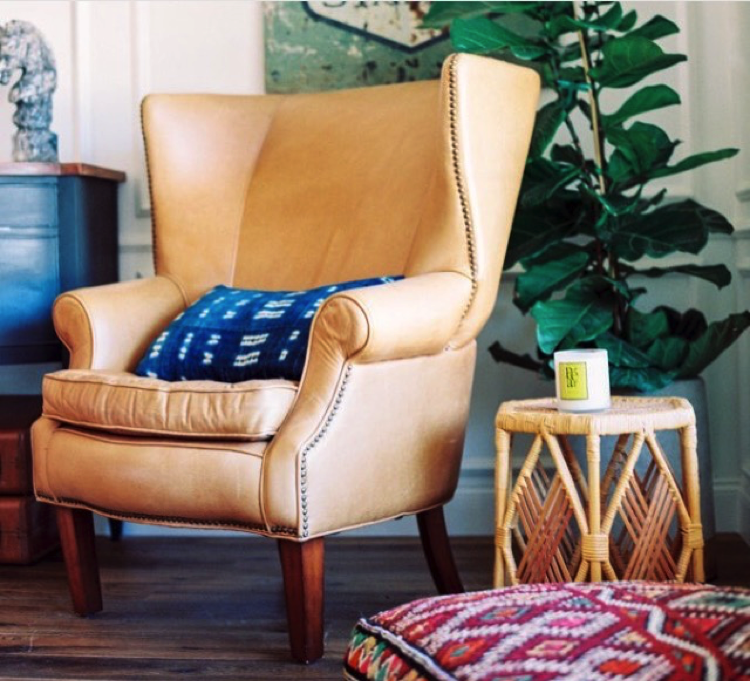 In spring 2016 I was scrolling through Instagram when I did a double take on this post by one of my fave bloggers, Style me Pretty (@smpliving). I had been looking for a pretty dog bed for upwards of 15 years with no success. They were always ugly and drab, not to mention expensive and poorly constructed. I went through about two beds a year, and they lived in the laundry room or were thrown in a closet when company came over.
I immediately commented on this pic, asking "Is this a dog bed and where can I get one?!" Coley Arnold (@coleyarnold) replied that this beautiful floor pillow by Mod Boho (@themodboho) was not a dog bed, but her pup would lie on it whenever she got the chance! Wait a minute! EUREKA! What if there was a line of dog pillows that were not only beautiful but functional and multi-purpose as well? An idea is born! When you consider your dog as part of your family, as I do, why shouldn't you take their comfort equally into account when designing your home? As this photo shows, you could even design your whole space around their pillow.
I am a big believer in timing and receiving messages from the universe. This was one of those times the stars aligned just perfectly! When I mentioned this idea to my husband, he said, "It's actually a really good idea" AND "You should reach out to an old friend of mine, Kristin Moses, who has this really cool company called DesignGood that helps design and build brands. She could help you get started." AND "Oh, and by the way, she also has another company called Boots & Arrow that makes dog collars out of old cowboy boots, so she's familiar with the dog biz, too." What?! Stars totally aligning! We spoke later that week, and then on a sunny day in Austin, Kristin and I met over champagne. Now here we are one year later ready for launch! More on my yearlong journey to make Annie Digs a reality in another post coming soon...
Hope you and your furry friends enjoy the site!
XOXO,
Blair + Annie
Photo by Melissa Jill, melissajill.com 
Blair Erwin